Of multifunctionele ruimte beneden is beschikbaar voor verhuur van maandag t/m vrijdag (dag/dagdeel).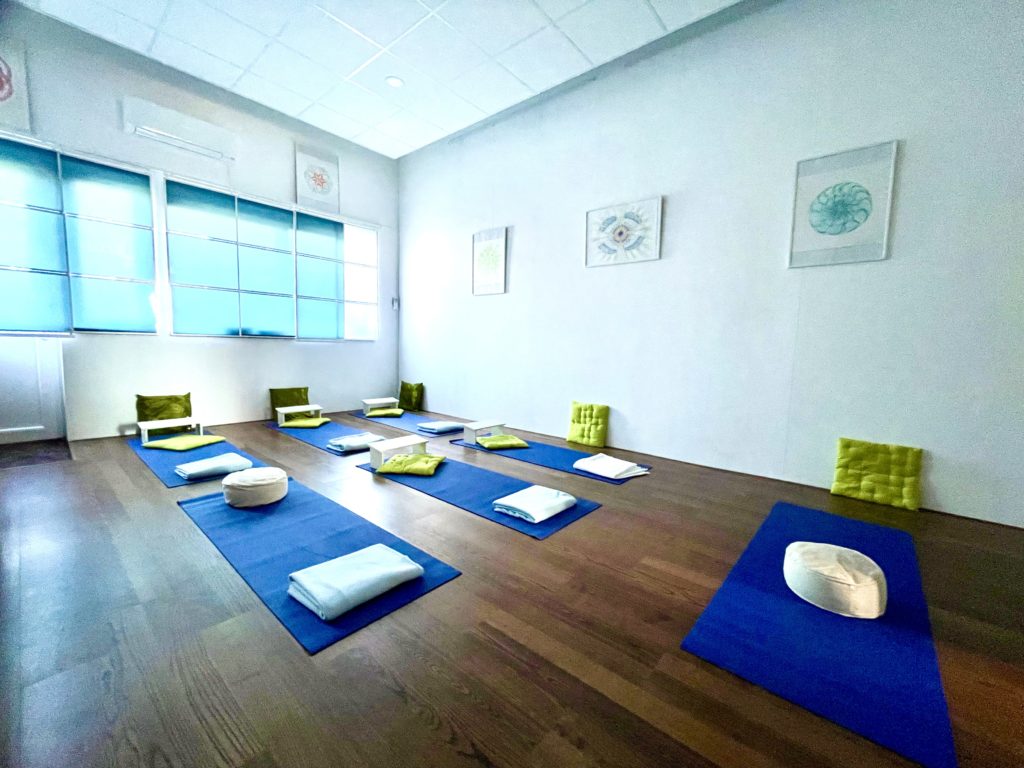 The space is approximately 35 m2 and has a soft and comfortable (combi wood / cork) floor.
Voorzien van vloerverwarming en airconditioning (gegenereerd door zonnepanelen en warmtepomp).
Suitable for courses or workshops (eg. Yoga, meditation), personal coaching, massage- or other therapy sessions, etcetera.
Comfortable stacking chairs, Tables, yogamatten en kussens zijn aanwezig en zijn bij de prijs inbegrepen. Pantry with coffee / tea / fridge / dishwasher is available on the first floor.
Free parking in front.
Preference is given to a tenant who wants to rent for the longer term (at least 6 months).
Interest? Please contact us via the contact page.